Last Updated on March 4, 2023 by admin
5 COLOR TRENDS FOR THE AUTUMN -WINTER 2023
With every new season comes new fashion trends, new colors and the fashion buffs find them cool to follow such breaking shifts in the fashion industry. Leaving behind the stormy Covid-19 behind, a set of fresh colors are making a path in the industry. According to the Pantone Color Institute, this season's colors "illustrate our need to break free of restraint and embrace the joy of being alive through super bright hues expressing energy-boosting vitality and the celebration of life". For this fall and winter the viral color palette as predicted by so many designers are: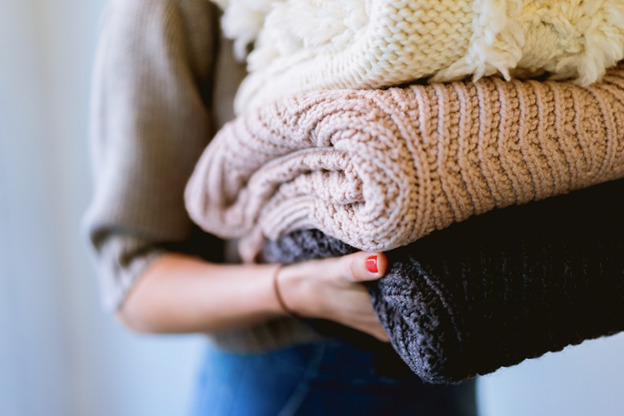 1.BLURPLE: One can also say it is the color of the year. Circumscribing the qualities of blue and adapting to the properties of the violet, one step is taken ahead into the world of digitization. The Pantone Color institute names this color Very Peri. Surpassing the dusty pink color, this shade will be the talk of the town. From feminine to masculine, all sections will have this color. There will be so many looks featuring this color this season and it is soft, sweet, playful, yet unassuming. From co-ord sets to work suits, casual dresses, jeans and even footwear of this tone is the new height in the fashion industry.
2.EMERALD: The next in line is emerald. Having an immense popularity in the first decade, the shade is still witnessing a lot of admiration. It is a bold color with a depth. Also it is an ideal choice for wedding outfits as it has a flattering and slimming look. The emerald green outfit has an appearance like a piece of statement jewelry. However, it shouldn't be overdone. Instead, embrace its boldness and use it to your advantage. It looks best in lustrous fabrics like silk, velvet, etc. In formal wear, pair with black or neutral trousers or a white shirt with an emerald green blazer serves as icing on the top. Emerald green sharara suits or Anarkalis will be a top-pick for the upcoming wedding season.
3.CRIMSON: Looking to add a pop to your dark shade dresses, then crimson comes to the rescue. It is a rich and celebratory tone which is always a safe option when you don't want to experiment with your look. Dresses and pant suits in crimson make a statement from the office to a cocktail party, while for going to a Sunday brunch you can pair a crimson pullover with blue jeans and brown boots and you are dazzling in winters. The forthcoming season will see an addition of earthy red tones in all types of outfits.
4. COBALT BLUE: Known as a color for everyone. The shade has a cool and calm appearance. It is a chic shade to step into the winters from autumn. An oversized shirt or a hoodie, sweaters, jackets- the mere look will make you want them all. Cobalt blue will elevate your neutral autumn/winter wardrobe, as well as lift your spirits and give you a unique look. A vibrancy and shine will come with this shade making it a must-have color in your wardrobe.
5. BURGUNDY: The new black in the town is Burgundy. Like old wine, rich and deep. An ideal shade for all the traditionalists out there. Being in the shade from head to toe is foreseen for the upcoming season. It can be teamed up with other minimalist colors also like emerald green and yellow. The apparel industry is shifting to more bolder tones for the upcoming winter season. Just like hot pink, burgundy also has a gloss that makes it apt for a wedding fiesta.
Add a splash of all the new shades to your wardrobe. Experiment with your style quotient with all the new shades. In the wake of two years of crisis, the colors of these seasons are vibrant and full of optimism and spreads a vibe of positivity. Just like a designer tells his story, craft your own designing story from the comfort of your home.