Last Updated on November 27, 2022 by
In 2020, virtual meetings became the norm due to the pandemic. Unfortunately, just like most routine things, virtual events have lost their novelty and have even grown to be boring. Shift the old boring virtual meetings with a few fun and creative ideas. Here are five creative ideas you can use to liven up your virtual biz events: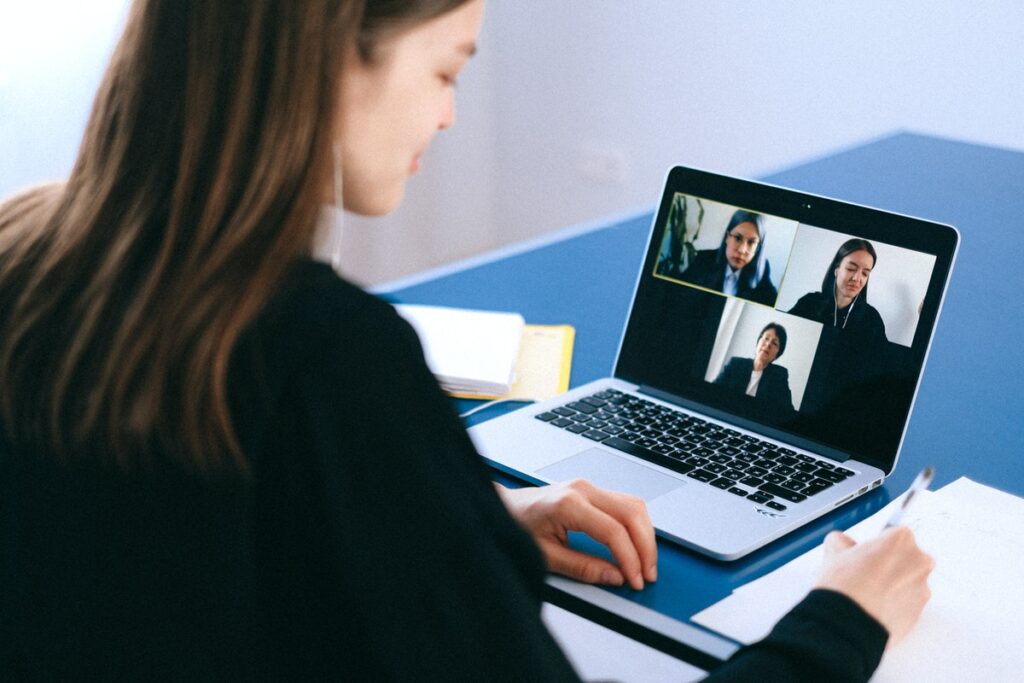 Include Engaging Elements
Among the easiest ways to make your virtual event engaging is to add to it interactive elements. If a person attends many virtual events in a single day, their attention will most likely lag, and their eyes begin to glaze over because they are on the screen listening to meetings the whole day.
Create moments for interaction and fun in the virtual biz event, such as hiring a mentalist or magician for your corporate party entertainment. This will make the event more engaging. You can also use polls or Q & As to engage your colleagues, employees, or audience. Set aside time for a short chat with your audience as they log into the virtual event to assist in making their presence in the meeting felt. You can also start with an icebreaker to make things livelier for a crowd that is not familiar with each other.
Allow your guests to send messages and initiate sessions before starting the virtual event. This helps minimize attendees' stress and the flood of questions during the first few minutes of the virtual event. It will also create an overall better experience of the event. You can also engage the audience by asking them to create an introductory video that can be humorous or educational.
Have a Friendly Competition
Using friendly competitions will help reduce the pressure of virtual events or online meetings. These competitions are incredibly easy to corporate and can be easy for the best Zoom background participant. You can also choose to go with engaging competitions such as trivia games.
Create trivia questions for the expected participants of the virtual event. You can either choose from the trivia bank or write your questions. In the event, the questions will be on the participant's computers in a view that resembles a projector. They can then answer the questions through their mobile phones, and it will tally their points automatically. You can excite the activity more by offering prizes for participants with the highest scores.
Make The Virtual Biz Event Hands-On
Most people crave virtual events that are more involved. A few companies have taken virtual events to another level by sending participants pre-packaged boxes which they are to use in an upcoming virtual meeting, making it a hands-on experience for them. For example, if it is a beer tasting company, they can send samples to attendees' homes.
This approach in virtual meetings will have a fun and more relaxed vibe. It is an excellent idea for events like building a rapport with potential partners or thanking the staff for a successful project.
Send Your Attendees Fun Swag Bags
You can include in the swag bags cool stuff. The promo bags will assist in making the participants feel connected and welcomed to the virtual event. Sending promo bags to your attendees before the virtual event is a great way to humanize the event, engage the audience, and make them look forward to the actual meeting.
Use Eye-Catching Graphics
Visuals play a significant role in virtual events, like the vocal part. Therefore, you must compliment your virtual meeting but be keen not to overdo it so that it distracts your meeting or presentation. You can use relevant charts, maps, graphs, video clips, or graphics. The visuals work to keep the attendees interested and listening. Thus, the graphics are better if they are interactive. As part of attendees, you can find people who are more alert to visuals, otherwise known as visual learners-those that prefer to learn through images, colors, and pictures. Collaborating with good visuals and audio will benefit all attendees through clarifying complex techniques and opening up new ideas.
Final Thoughts
With the above ideas, turn your virtual meeting into an engaging digital experience. To give your attendees a fantastic digital experience, reinvent your strategies and select the right technology. Moreover, remember to set ground rules, clear your visuals, and stay organized.