Last Updated on January 14, 2023 by Salman Khan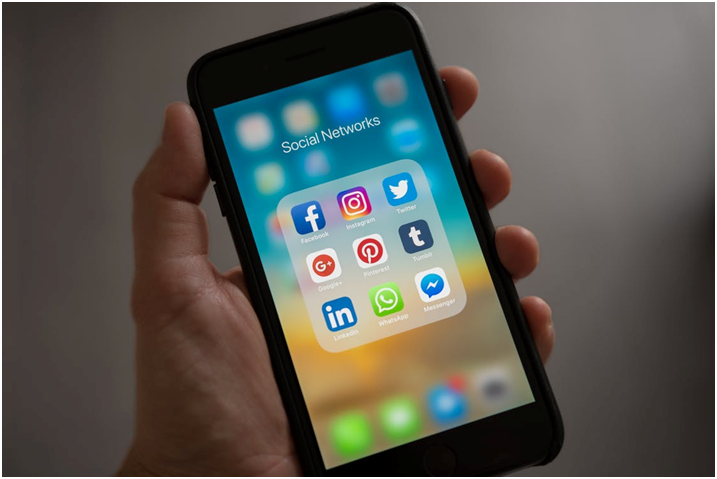 source
2.9 million! According to Statista, Google Play Store alone has over 2.9 million apps available for Android users to download. Another independent study by App Annie revealed that users cumulatively spent 3.8 trillion hours on different available apps.
Now, that are a lot of options to choose from and a lot of time spent on an online service. And while you would expect that the competition would make it difficult for a handful of apps to become popular, you are mistaken.
Compared to the sea of apps available, certain apps continue to reign supreme. In 2022, the top six apps gained immense popularity (and downloads)!
Facebook
When was the last time when Facebook was not on the list of most popular apps of 2022? Probably never since the spike in its popularity in the early 2000s! Even in 2022, the app leads the charts with over 7 billion downloads.
Only Facebook knows how it manages to do it despite the various data breaches, privacy ambiguities, and lawsuits.
Yet, the apps remain a popular way to stay connected with friends while also remaining abreast with the latest happenings around the world. The app has managed to stay relevant to its changing audience by introducing stories and Facebook Marketplace.
TikTok
Back when TikTok was initially launched, it was met with a lot of scepticism. Then, there was a wave of censoring where many countries banned the app due to the sheer heights people went to make reels.
Still, the app managed to grow at an immense pace year after year. Its popularity was further boosted by COVID-19 as people began making more TikTok videos than ever before while stuck at home.
What exactly is TikTok? It is a bite-sized video-sharing platform that allows you to make and watch short video content. You can choose to use available templates or make your own. What you watch on the platform refines the algorithm in a way that your feed depicts the type of videos you like.
TikTok has over 2.631 billion downloads and has started a cultural revolution that is likely to define Gen Z's era. The immense popularity of this app showcases one thing for sure – Vine was merely ahead of its time!
Big Barn World
This is quite a surprise entry, considering just how many gaming apps are available online. Still, the simple farming simulation game Big Barn World continues to be downloaded by the masses.
What is Big Barn World? Well, it is an online farming game offered by AirG. Here, users are required to sow seeds, take care of their crops, and harvest them when the time comes. The fun part of this gaming app is that it allows you to interact with other players and form alliances with them.
The game might have gained popularity owing to the ongoing pandemic since it gave a sense of schedule to an otherwise scattered day. Any AirG review 2022 users have written about the game reflects a similar outlook.
Netflix
1.5 billion downloads! The Netflix app was a success from day one, but no video-on-demand app managed to be popular enough to be on any top list. But, this year, Netflix has broken this record, as it now has over 210 million subscribers.
Again, the pandemic immensely helped the app as many new subscribers joined the platform during quarantine. It was also the reason why various types of unconventional content received the virality it did. (That's right, we are definitely talking about Tiger King!)
Even in 2022, the app is as popular as ever, despite tough competition from other video streaming apps like Hulu and Disney+.
Netflix allows you to have watch parties with your friends and tailors its show recommendations as per your current watch list, thereby ensuring that you dive deeper into the black hole with every watch.
Adding this to the fact that the platform continues offering new content every year might explain why the Netflix craze refuses to simmer down.
Flipboard
For those who are not interested in staying updated with the world, the chances are that you don't know what Flipboard is. But, with over 1.3 billion downloads, it is safe to say that the app has enough loyal users to make it one of the most popular apps out there!
What exactly does Flipboard offer? You can consider it a one-stop solution to stay updated about any topic. While many tend to confuse it with a news app, it is not just limited to current affairs or world politics.
Instead, you can add topics you care about, and then the app will collate new stories, peer conversations, op-eds, and news about the subject of your choice. So, whether it be climate change, pandas, or the current Johnny Depp trial, you can create a Flipboard about it all.
Spotify
Gone are the day of Soundcloud and illegal music downloading. Spotify has the perfect solution for music lovers. The real surprise here is that it took so long for Spotify to become as popular as possible. With over one billion downloads and 360 million users, it has revolutionized the music streaming experience.
The app features two modes – a free version and a premium version. In the free mode, you have to sit through occasional ads, cannot dictate what songs you listen to, and can have only a given number of skips per hour. However, it does ask you for your favourite genre and artists to create relevant playlists.
In the premium version, a monthly subscription fee gives access to unlimited skipping, offline listening, and the ability to listen to the exact songs of your choice.
It's App Time!
Do you have each of the six popular apps available on the Google Play Store? If not, download them and see what the buzz is about. We are sure you will be satisfied since each app has its own unique value proposition.
Are there any other popular apps that you love using? Let us know by commenting below.