Last Updated on June 8, 2023 by hassan abbas
Black tea and green tea both are extremely healthy for us and have numerous benefits but you might have wondered which one is better for you to ci=onsume and which is a healthier option.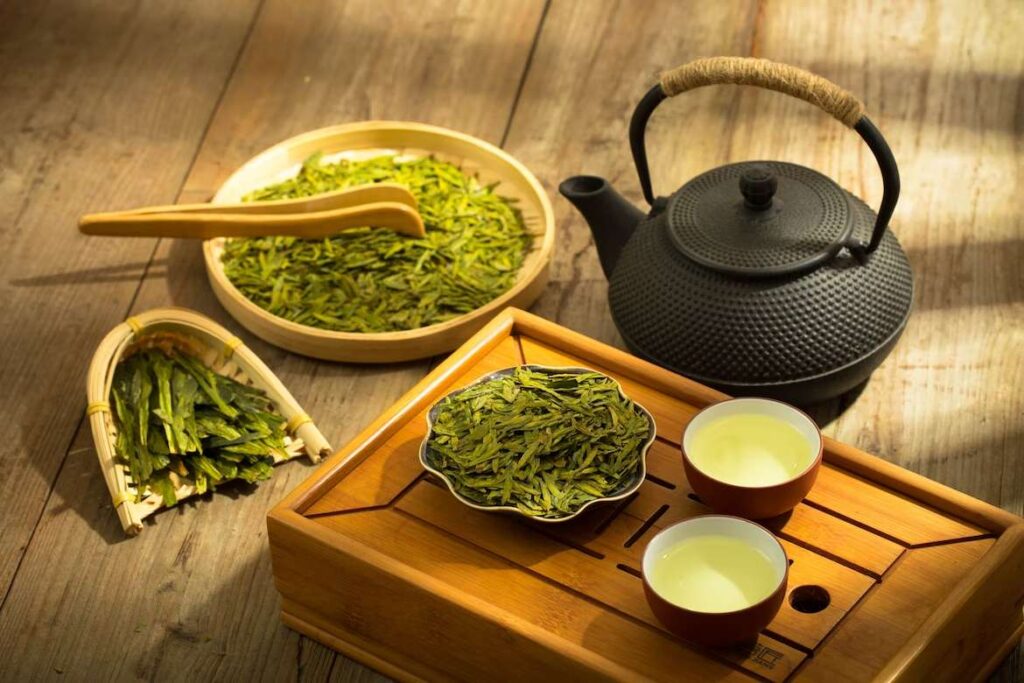 Tea not only recharges but also alters your mood. When it comes to tea, those on a fitness journey typically favour black tea or green tea. Both teas are derived from the Camellia Sinensis plant. Cultivators remove the plant's topmost bud and leaves. Based on how they are prepared, these leaves will either turn black or green.
The way both the teas are prepared are different to a certain extent.
To make black tea, the leaves are pulled and shrunken, then crumbled, curled, broken, and allowed to oxidise before being oxidised. As the enzymes in the leaves oxidise, the finished leaves become darker and brownish in colour, with a stronger essence and fragrance.
To make green tea, the leaves are gathered, left to dry, and then heated up immediately after being plucked by pan frying or steaming. This keeps the leaves from oxidising and keeps their flavour and colour fresh.
While black tea is brewed and discoloured, green tea leaves are unaltered.
Benefits of green tea
Green tea contains EGCG, an antioxidant that guards against cardiovascular disease. Green tea also aids in detoxification and provides your skin a healthy glow. It also boosts your metabolic rate and strengthens your immune system. Furthermore, it is not as acidic as black tea.
Benefits of black tea
L theanine, an amino acid found in black tea, can help you focus and relax. When used in moderation, it reduces stress hormones within the body. The tea is more acidic in nature and works a treat for your heart health. Theaflavins in black tea guard the heart and blood vessels while also controlling blood sugar and cholesterol levels.
The caffeine content in both the teas
Green tea contains minimal caffeine than black tea, but caffeine concentration varies depending on the plant, infusion method, and preparation. A cup of green tea contains one-fourth the caffeine content of a mug of coffee, although a cup of black tea contains one-third the caffeine content.
Caffeine activates our nervous system, which recharges our mood; therefore, black tea is more efficient at improving reaction speed and vigilance.
Which tea is right for you?
Apart from the polyphenol content, the benefits of both teas are similar. For those seeking a caffeine boost, black tea is a superior option. If you are caffeine sensitive, choose green tea because it is soothing in existence and contains less caffeine.
Why Choose Kangra Tea House?
It's healthy to drink green tea or black tea according to your preference. The Kangra Tea House offers organic green and black teas which have varying health benefits and the fact that they are 100% Certified Organic Teas.
These tender leaves are hand-picked from the finest organic tea gardens, brewed, and dried to retain only 2% moisture. This one-of-a-kind procedure is designed to preserve extremely high levels of antioxidants, which not only aid in weight loss but also battle diabetes, hypertension, and stroke.
The Kangra Tea House guarantees KHAGOFE that is-
Kangra Tea House's teas are unparalleled in quality, with an enormous variety of 100% organic loose whole-leaves tea that provides both the necessary nutritional punch and a crispness in the ocean of sensory beverages and delicate aromas.