Last Updated on January 14, 2023 by Salman Khan
Do you need to create logos, but you don't have the budget or the time to work with a professional graphic designer?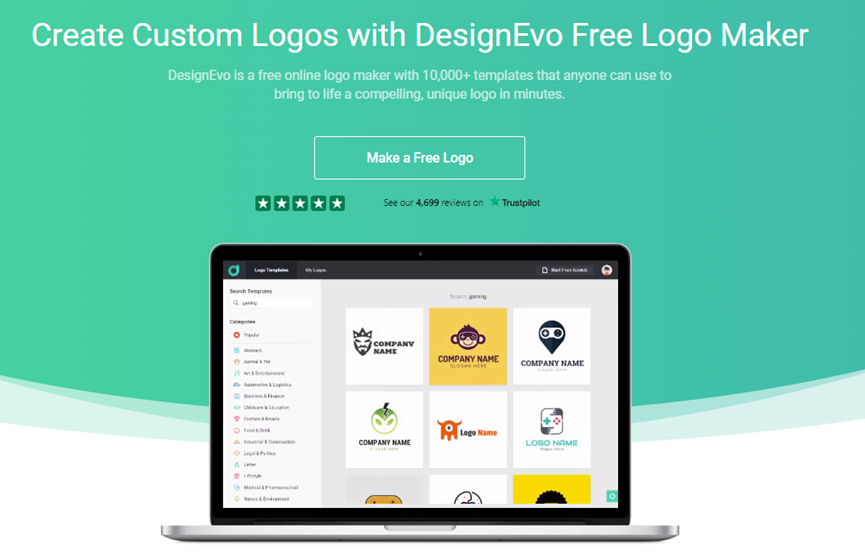 Rest assured: You can quickly create a logo like a pro with DesignEvo, an online logo maker software (with a free plan).
In this guide, you'll learn the main features and advantages of DesignEvo tool.
Why should you take care of your logo?
To communicate well with your potential customers, you need a logo, and it is essential to make a good (first) impression.
Today more than ever, publishing quality graphic materials with pro logos can make the difference between a professional or amateur image.
Neat visuals are also more convincing and allow you to stand out.
Whether you are an individual or a professional, you must discover and test DesignEvo.
Who can use DesignEvo?
Anyone can use this tool which is both easy to learn and accessible because it offers you a free plan.
DesignEvo is suitable for both personal and professional use.
You can also use it to create a logo for your business websites, social media profiles, business cards, etc.
Simple steps to use DesignEvo
1. Choose a template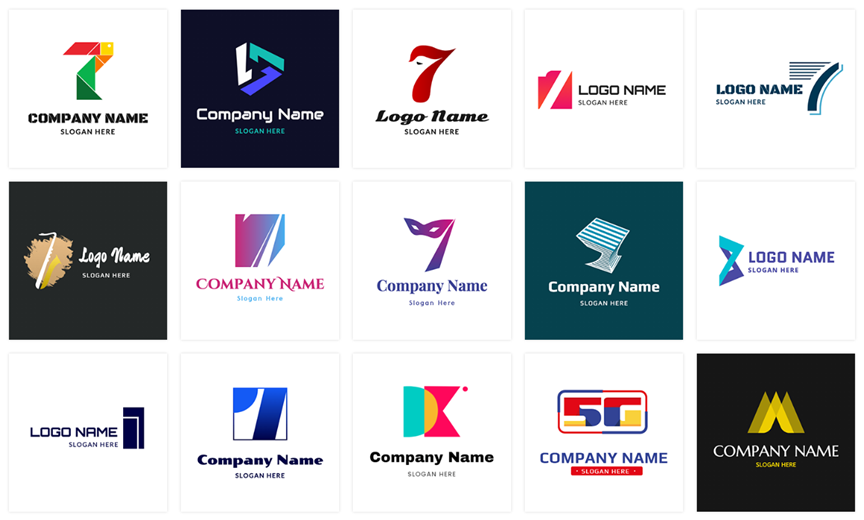 After registering an account, click "Make a Free Logo" on the homepage. Then choose a template to start. DesignEvo allows you to create logos from preset templates.
There are different types of templates categorized into different categories, like Abstract, Animal & Pet, Art & Entertainment, Automotive&Logistics, Business & Finance, Childcare&Education, Fashion & Beauty, Food & Drink, and Industrial & Construction. Legal & Politics, Letter, Lifestyle, and many more.
Decide a template according to your needs and tastes. You can also start a logo created from a blank template.
1. Customize your logo creation
As I said before, you can either customize the existing templates or make original creations by choosing the typography, font, icons, shapes, and background that suit you. DesignEvo offers more than a million icons for free use.
Customize the logo size if you need it. The preset size is 500×500.
2. Download the final logo
It's easy, and the results are decent for simple logos. DesignEvo provides you with a workspace in which you can save your logos to your account online for further editing.
You can download the final logo in JPG, PNG, PDF, and SVG files, and this can meet all of our printing needs.
Advantages of DesignEvo?
Easy to pick up
The first advantage of DesignEvo is its great ease of use.
The interface is fluid, ergonomic, and very intuitive. This online software has achieved a feat insofar as it allows complex designs to be created with alarming ease.
You can get started quickly and work on your logo design efficiently. In short, making your logo attractive is almost child's play. You can get started with DesignEvo quickly after you first sign up.
Thanks to the ease of handling, you will enjoy using this site which adapts to all requirements.
A large number of templates and icons
Another advantage of DesignEvo is the large number of logo templates offered ( more than 10,000 templates and 1,000,000+ icons are available).
Whatever you want to create, you'll have no trouble finding a good source of inspiration.
Save creations in the cloud.
You can save all your creations online. This is very convenient if you want to make further changes to your logo later.
How much does DesignEvo cost?
DesignEvo is freemium software that offers a free plan and paid version.
DesignEvo Basic: $24.99 per logo project
DesignEvo Plus: $49.99 per logo project
The license price is a one-time fee for unlimited re-edits.
Some tips to know
DesignEvo is intuitive, but you can improve your creativity by following some tips.
The first is to consult the tutorials offered on the platform as soon as you register.
Continue your learning by consulting the DesignEvo blog, which covers different topics and tips for improving the quality of your designs.
For the sake of originality, remember to customize the template on the site as much as possible.
If you lack inspiration, you can always model yourself on existing designs while keeping your creation in hand.
The paid version of DesignEvo is tempting because of the many benefits it offers.
To get an idea, take advantage of the free version.
Conclusion
DesignEvo is an online logo maker software that offers a large number of templates and a vast database of free icons.
It is a reference for everything related to logo creation. If you are going to make a logo, don't miss it.