Last Updated on June 8, 2023 by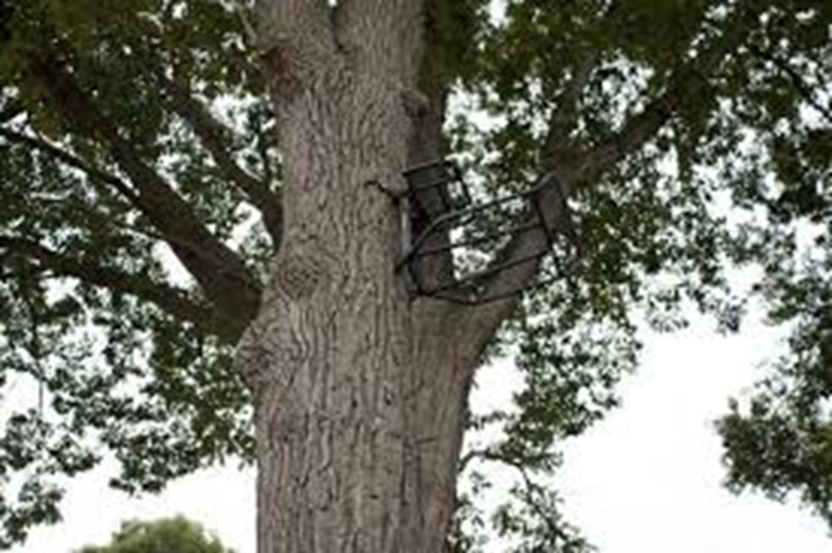 How high up a climbing tree stands should you go?
A climbing tree stand needs to go between 15 – 25 feet high. The benefits of shooting from a tree stand, such as being above your prey's range of sight and providing you a superior view point, start to diminish as you descend any lower. Any higher than that, and shot angle becomes more challenging. This is particularly valid for crossbow and bow hunting. The vitals target gets smaller as you go higher.
Which climbing treestand is ideal for bowhunting?
The Summit Viper SD is the ideal climbing treestand for bowhunting. The Summit Open Shot is the finest stand if you prefer one without the wrap-around bar.
Are tree stands worth climbing?
Yes, it is worthwhile to climb tree stands.These are the most adaptable tree stands you can buy because they are very comfy and simple to shift from tree to tree.
Climbing tree stands causes any tree damage?
Trees are not significantly harmed by climbing tree stands. As the teeth dig in, they do roughen the bark, but it is just extremely superficial and won't hurt the tree.
What qualities does a climbing stand have?
In a climbing tree stand, you should consider comfort, weight, and ease of carry. The mobility and ease of utilising this kind of stand are its key benefits.
Are tree stands safe to climb?
When utilised properly, climbing tree stands is safe. The majority of tree stand mishaps happen when you're getting in or out of the stand. Only when you are at the tree's base are you able to enter or depart a climbing tree stand.
What should always be worn when using a tree stand or climbing a tree?
While climbing a branch or in a tree stand, a safety harness should always be used.
What types of trees may a climber tree stand be used on?
Any straight tree with a diameter of between 8 and 20 inches can employ climbing tree supports.The tree must have a straight, unobstructed trunk since climbing requires no limbs or branches. You may climb up to a branch or limb saw it off if there are any. After then, you can carry on climbing.
Can a pine tree be used as a climbing stand?
On a pine tree, yes, you may use a climber tree stand. Since pine is a relatively soft wood, the climbing tree stand's teeth will easily dig into the tree, resulting in a very solid and robust tree stand. The sap from pine trees tends to cover everything, which is the main drawback to employing them.
How simple are climbing stands to use?
The usage of climbing treestands is indeed simple. The sit-and-stand climbers, such as the Summit Viper SD, are the simplest. Well before hunting season, you should practise using a climber so that you are comfortable with the stand.
How can my climbing stand be concealed?
By using zip ties to fasten evergreen tree branches to the tree stand, you may conceal the climbing tree stand while taking care not to obstruct shooting lanes. Climbing a tree with several trunks is another excellent approach to conceal your climber. A tree with three or four trunks might provide your climber with good cover. To have your climber onto one of branches far enough off the ground, you will need to utilise a climbing stick.
Then ascend the tree so you may hide behind the several trunks once you are already inside them.
Should I climb a treestand to hunt with a bow?
Yes, if you plan to bowhunt, you should utilise a climbing treestand. They are incredibly adaptable and simple to shift closer to the game you are witnessing.
FOR MORE VISIT OUR WEBSITE magazinozo.com