Last Updated on November 28, 2022 by Mamoona Mushtaq
Random Access Memory (RAM) is the key player in deciding your system speed. The execution efficiency of a Windows PC is the RAM capacity of your system. How you can enhance the functionality of RAM is worth exploring as it decides the processing ability of a Windows 10 device.
There are more reasons than your imagination that can affect the RAM speed. The fixes required to boost your RAM are listed below. You may utilize these insights to free up space on storage and improve the functioning of your Windows 10 device.
How to Improve RAM Functionality?
RAM is an integral part of your computer that can execute processes. You have to boost it to enjoy an enhanced performance. Let us check out how we can do it.
Reboot Your PC
Resetting your system is the initial step you may attempt to clear RAM. When you restart or shut down your computer, most of your RAM (stored data) is erased, and applications are restarted. It may wipe away any processes and apps that are functioning in the background and use up RAM storage.
Identify RAM Consuming Processes
You can terminate the applications that consume your RAM by using the Windows 10 Task Manager. The changes that may be effective for doing this are listed below.
Step 1: Access the Task Manager using Ctrl + Alt + Esc key combination.
Step 2: Select the Processes tab.
Step 3: Sort the processes concerning RAM usage.
Step 4: Check the Memory tab to identify the potential apps consuming more RAM.
Step 5: Right-click on the app to invoke the context menu.
Step 6: Choose the End Task option to terminate the app.
Terminate the Background Applications
Some applications may run in the background even after closing them. It can consume more of your system resources and affect RAM efficiency. The proceedings for stopping the background processes are as given below.
Step 1: Using the Control Panel, navigate to the Settings option.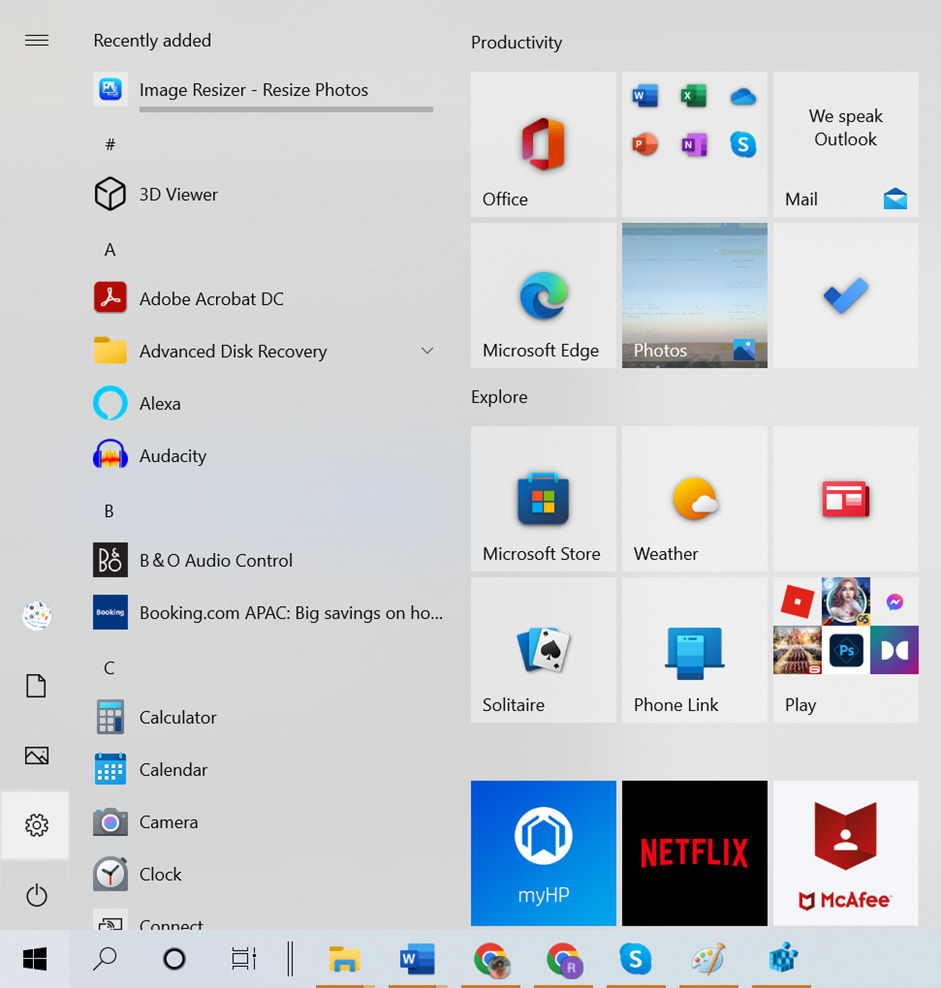 Step 2: Access the Privacy settings.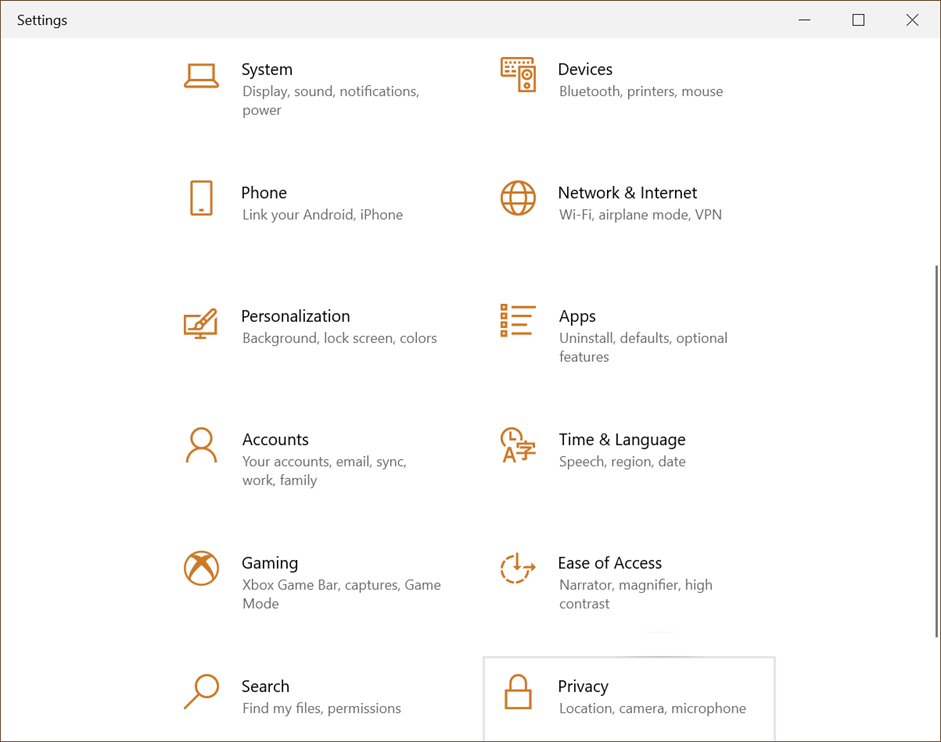 Step 3: Navigate on the left panel to identify the Background apps option.
Step 4: Stop the unnecessary apps that are running.
Remove Page File
Your Random Access Memory will store the details of the pages you visit. These on-page files won't be cleared as you restart your system. You should clear the on-page files on your RAM to enhance its functionality.
"Please Note: If you are not a Pro user, you can skip this method as the Windows Registry is a critical task to edit and may lead to no boot situation if you make a wrong entry."
Step 1: Press (Win + R) and input Regedit in the Run tab.
Step 2: Enable the Registry Editor to make changes.
You can directly copy and paste the below location or go step by step to the folder location.
Computer\HKEY_LOCAL_MACHINE\SYSTEM\CurrentControlSet\Control\Session Manager\Memory Management
Step 3: Choose "HKEY_LOCAL_MACHINE" in the left pane.
Step 4: Locate and select the System and avail "CurrentControlSet" option.
Step 5: Choose the "Control" option and access "Session Manager" from it.
Step 6: Enable the option "ClearPageFileAtShutdown" in the "Memory Management" choice.
Step 7: Input the numerical value "1" in value data and click Ok.
Scan for Virus and Malicious File Infection
An infection can make your RAM slow and can reduce the functionality of your device. Any type of virus or malware infection should be diagnosed to boost your RAM speed. You can use a dedicated antivirus program for doing this.
Clearing the Junk Files
The unnecessary files available in your system can occupy more system space. It can reduce the system functionality by affecting the ability of your RAM. You have to clear these unwanted files to boost up your RAM. In this case, a PC cleaner or RAM optimizer utility might be beneficial.
Advanced System Optimizer
A PC RAM cleaner tool can enhance the ability of your RAM. A dedicated PC cleaner software can help you in this regard. A dedicated Windows RAM cleaner software can help you in boosting your RAM. Advanced System Optimizer is the one-stop solution for all your performance-related issues with your PC. It has multiple inbuilt utilities to perform overall optimization and cleanup of your computer. The best PC cleaner tool can clear your junk files, defragment your disk, and back up and restore your device content.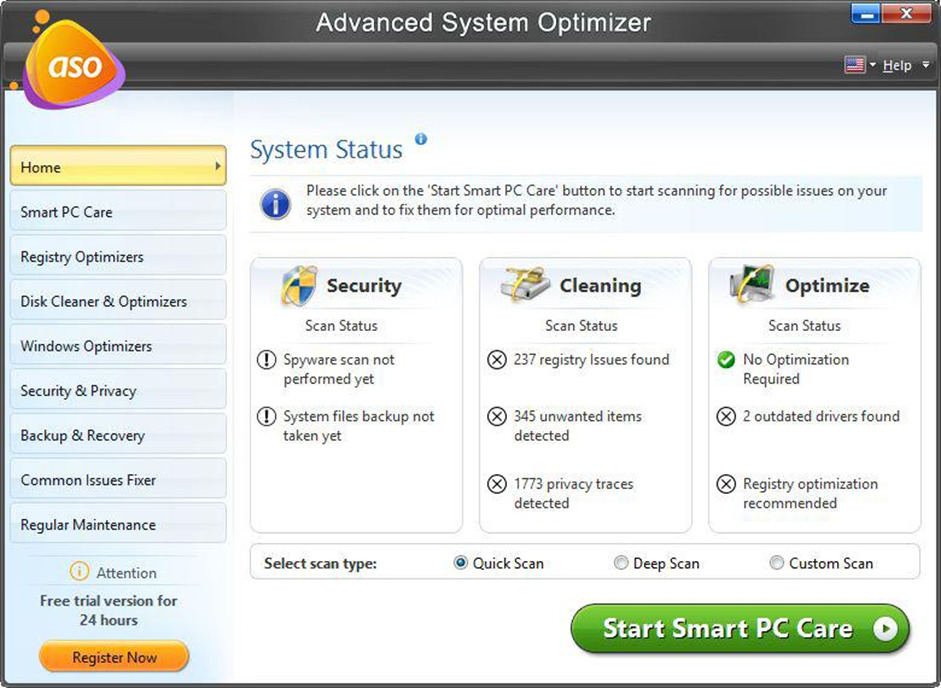 Advanced System Optimizer Features:
● Capable of identifying and clearing junk files
● Can optimize your RAM by removing temporary files
● Easy-to-interact interface with advanced optimization options
● Performs Backup & Recovery options before making any changes
● Can arrange your files in the proper order using the defragmenter
● Offers privacy, security, and better clean-up on Windows PC
● Can enhance the ability to access data and performance
● Multiple inbuilt utilities to offer overall optimization
Bottom Line
RAM optimization is essential for better processing speed and performance ability. The tweaks capable of boosting your RAM speed are detailed here for you. PC RAM cleaner can be the most efficient solution for better RAM speed. Enhance your system speed with the steps briefed here.