Last Updated on November 27, 2022 by
Hosting a tea party can be a fun and easy way to get your friends together and have a good time. All you need is some loose tea, snacks, and furniture for the guests to sit on. You can also set up a small altar or provide some nice cups and teapots. Here are some tips to help you host a great evening with your friends and family.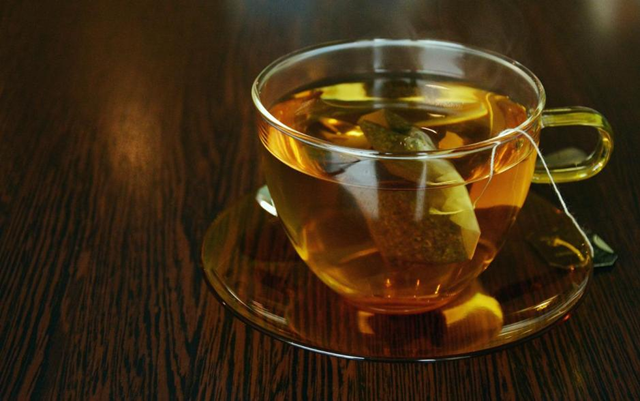 Food
Tea parties are a fun way to get together with friends and family. They can be casual or formal, but the food is vital to the experience. Here are some ideas for tasty treats to serve at your next party in tea house.
For a light snack, try serving fresh fruit or vegetable platters. Sliced strawberries, grapes, and cucumbers are always popular choices. You can also serve assorted cheese and crackers or mini quiches or pastries.
If you're looking for something more substantial, consider serving sandwiches or wraps. Options include PB&J, turkey and ham, chicken Caesar, and veggie wraps. Be sure to have plenty of condiments so guests can customize their sandwiches.
Decor
Tea parties are a great way to get together with friends and celebrate. Whether you're planning a tea party for your daughter's birthday or a bridal shower, there are plenty of ways to decorate and make it unique. Here are some ideas:
1. Start by setting the mood with some music. Soft music playing in the background is perfect for a tea party.
2. Decorate the room with streamers, balloons, and flowers. You can also use tablecloths, napkins, and placemats in shades of pink or green.
3. Serve tea in teacups and saucers, and put out plates of cookies, cake, and other treats. Don't forget the sugar and cream!
4. Hang a banner that says "Happy Tea Party" or something similar. If you have an old picture frame, you can hang it up and display a favourite.
Plan a Theme
Tea parties, much like birthday parties, can be themed in various ways.
A tea party for little girls might feature pink decorations, dolls, and tea sets.
You could decorate a garden tea party with flowers and outdoor furniture. Guests might dress in their finest spring outfits and bring a picnic lunch to enjoy.
An Alice in Wonderland tea party could include themed food, games, and activities based on the book.
For a more formal affair, guests might wear Victorian-era clothing for a royal tea party.
Victorian Tea – Host a tea party with a Victorian theme. Serve classic tea time fares like scones and cucumber sandwiches, and dress up in your most acceptable Victorian attire.
British High Tea – If you're looking for something more elegant, host a British high tea instead. Serve delicate pastries and cakes, along with cups of steaming hot tea.
Serve Tea and Scones
Tea parties would not be complete without tea. There are many different tea types, including black tea, green tea, and chamomile tea.
Scones are a type of biscuit that is popular in the United Kingdom. They are made with flour, baking powder, sugar, butter, and eggs. Scones are best when they are fresh and warm from the oven.
Games
Tea Party games are a great way to get everyone involved. They can be fun and competitive or provide an opportunity for socializing.
Pass the parcel: This game is perfect for a large group of people. Have everyone sit in a circle and pass around a wrapped gift. When the music stops, the person holding the advantage must open it and take out one item. The person with the item that was called out must perform a task or answer a question.
Charades: This classic game is always a hit at parties. Divide guests into two teams and give them each a list of words or phrases to act out. The first team to guess all of their terms wins!
Some Basic Etiquettes to Remember
A tea party is a great way to show your friends and family some old-fashioned hospitality. You should keep a few things in mind when hosting a tea party to ensure your guests have a pleasant experience.
Tea parties should be planned for two to four hours, depending on the size of your guest list. If you're serving food, plan on one hour for eating and socializing.
Save the formal dinner for another occasion! When planning the menu, choose foods that can be eaten with utensils or easily by hand. Sandwiches, pastries, and fruit are all excellent choices.
Be sure to have plenty of tea and coffee available and glasses and cups for everyone. If you're serving iced tea or coffee, have plenty of ice.
Conclusion
In conclusion, hosting a tea party is a great way to get together with friends and family. So gather your friends and get started planning today! By following the tips we've mentioned, you can ensure that your tea party is successful.