Last Updated on June 8, 2023 by hassan abbas
Introduction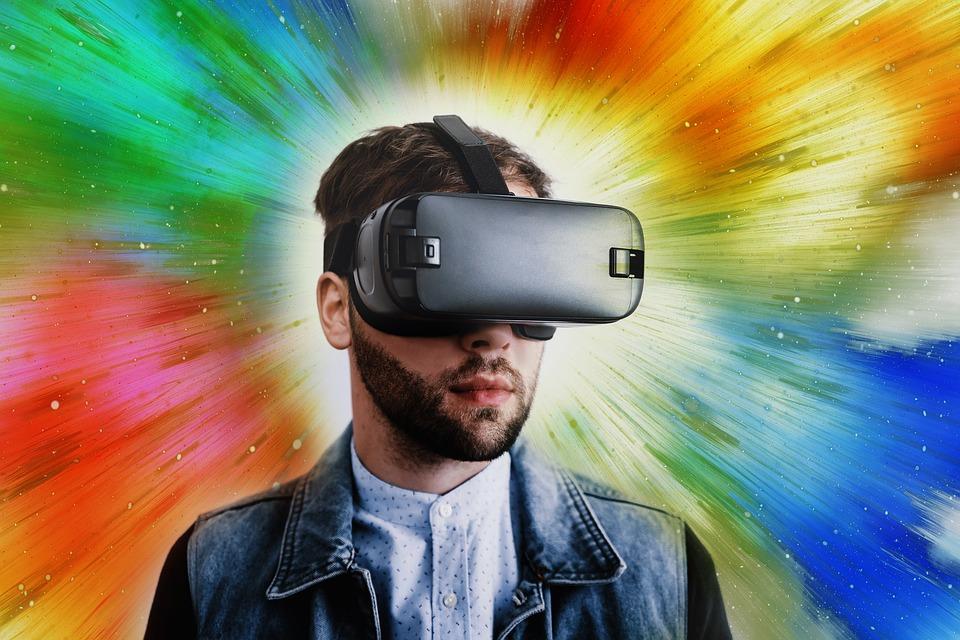 Source
Technological advancement has taken humankind far and beyond. Nowadays, tech-based gadgets and AI-inspired models govern almost all aspects of our lives, whether daily necessities or luxuries. And Virtual Reality, or VR, is just a new addition to this digital space.
VR is a computer-generated simulated environment of scenes that fully immerses the one using it. The concept of VR or virtual reality already came into introduction and formation in the late 20th century. And by the 2000s, it had become a commercial and affordable technology.
VR or virtual reality found strong ground with the help of the gaming industry. VR set-ups include VR headsets or helmets that initiate the VR program's functions. VR gaming is one of the most popular aspects of modern gaming. If you look up on search engine "Escape rooms near me", you will probably find at least a few that offer VR services and fully immersive gameplay.
Investors and start-ups have noted this booming interest in VR, especially during the pandemic. According to researchers, the industry will expand by $125 billion by the end of 2024. VR technology can potentially influence a large range of industries like entertainment, tourism, healthcare, and retail, to name a few.
1. Tourism
Simulated tourism has become popular recently due to the travel constraints during the pandemic. Many traveling agencies offer virtual trip experiences that help you decide on your next adventure. A VR-assisted tour enables you to have a guided tour right in your living room.
2. Retail
Online stores have become the backbone of the retail industry in latest years. Besides e-commerce platforms, VR retail and body scanning technology has taken shopping to the next level. VR shopping experience assures that the customer gets the product that suits them the best while reducing the burden on the environment.
3. Learning and Development
VR is helping the learning industry build a digital development space through VR training and online simulation. VR training effectively teaches soft skills such as public speaking, active listening, and sales interaction. The training industry is revolutionizing learning with virtual set-ups meant to guide learners with more nuance.
4. Social Network
Social communities in virtual spaces have been developing at a steady pace. Introduction of VR technology is helping people interact in a social space like never before. You can interact with everyone from the comfort of your own residence in well-established VR spaces. VR technology has also led to the establishment of virtual cinemas, restaurants, game arenas, beaches, and much more.
5. Entertainment
Virtual reality (VR) has made a name for itself in the entertainment Business. 3D gaming, VR-enhanced cinemas, and other media-related content have become popular among all ages. 3D media helps the viewers connect with the content at an even more personal level. Real-time animation and motion capturing enable developers and creators to make more interactive content.
6. Healthcare
VR has had one of the most impactful effects on the healthcare industry. VR-associated cognitive and behavioral therapy has proven to be fruitful. VR is also helping in developing pain relief for burn victims. Health technicians like surgeons are also using VR augmented reality to practice on virtual patients. On top of that, VR-infused gaming is being used for therapeutic purposes.
7. Automotive
VR helps engineers and automobile designers to create an augmented prototype of any vehicle. This helps them get a clear idea of the visuals without spending too much on prototypes. Companies like BMW and Jaguar have been making use of VR for some time now.
Conclusion
VR technology is progressing at an advanced rate. Soon virtual reality will become a regular part of our daily reality as well. Whether it be your workplace, social life, or recreational purposes, VR will be a part of them all. With endless possibilities, it is only the beginning of Virtual reality development.