Last Updated on November 29, 2022 by Mamoona Mushtaq
India is a developing country, it is one of the major causes of stock market volatility as due to regular upgradation and upcoming new ideas and projects the company's share prices move up and down. According to some experts, the Indian stock market i.e. bse and nse is the most volatile stock market in asia. However, investing in the stock market is one of the best options nowadays to earn higher profit and create good wealth in the long term.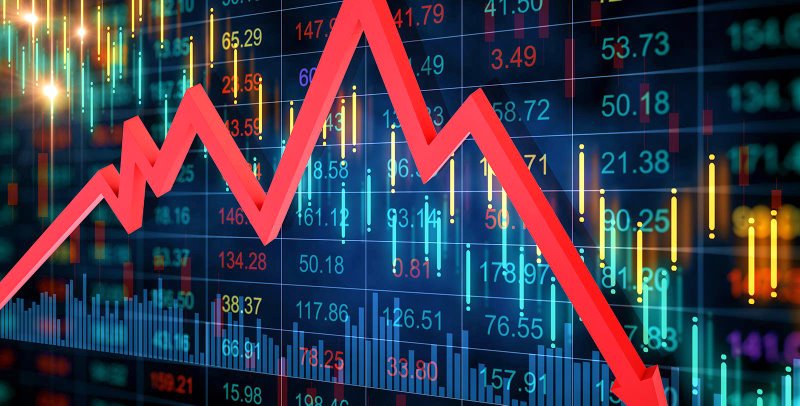 But sometimes due to market volatility the market performs a bearish trend for a long term, so most of the people were selling their positions at that time due to high panicness and low self confidence in their stock holdings. so here you can get to know about a few things that you must follow in the bearish stock market.
1. using stop loss.
When it comes to trading in the stock market, one of the most important things to keep in mind is the use of stop loss. Stop loss is a best risk reducing tool provided by your stock broker that helps you to limit your losses in a bearish trend. by placing a stop loss order, traders can ensure that they will sell their shares once the price reaches a certain level. This helps them minimize their losses and protect their capital.
Stop loss is an important tool for all traders, but it is especially crucial for those who are trading in a bearish market. In a bearish market, prices are falling and it can be difficult to make money. However, by using stop loss, traders can limit their losses and still make a profit. If you are new to the stock market, it is important to learn about stop loss and how to use it. It can be a useful tool in your arsenal and can help you make money even in a bearish stock market.
2. averaging your positions.
When it comes to investing in the stock market, there are a lot of different strategies that investors can use. one popular strategy is known as averaging down. or buying more shares of a stock when the price goes down. investors believe that averaging down can help to reduce overall risk and take advantage of a bearish market. By buying more shares when the price is lower, investors can potentially lower their average cost per share, making it easier to profit when the stock price eventually goes back up.
Of course, there are risks associated with averaging down, as well. For example, if the stock price continues to drop, investors could end up losing a lot of money. Still, averaging down can be a helpful strategy for investors who are bullish on a particular stock and believe that the price will eventually rebound. If you're considering this strategy, be sure to do your research and understand the risks involved before taking any actions.
3. selling positions on proper time.
When it comes to selling shares in the stock market, there is always some risk involved. However, there are ways to reduce that risk and make it more manageable. one way to do this is by selling shares at a lower price. This may not seem like the best option, but it can actually help to reduce the risk of losing money in the long run.
Another way to reduce the risk is by reducing the number of shares you sell. This will lower the amount of money you could potentially lose if the stock market takes a turn for the worse. Of course, you can never completely eliminate risk when selling shares in a bearish stock market. However, by following these tips, you can help to lower it and make it more manageable.
4. diversifying in different assets.
According to investment experts, one of the best ways to reduce risk is to diversify your investment portfolio across different asset classes. This means investing in a variety of assets such as stocks, bonds and real estate. One of the biggest advantages of diversifying your investment portfolio is that it can help you weather market downturns. For example, if the stock market crashes, your bond holdings may hold steady or even increase in value. This diversification can help reduce the overall volatility of your portfolio.
Another benefit of diversifying your investments is that it can help you achieve your financial goals. For example, if you're saving for retirement, you'll want to include a mix of investments that can provide both growth and income.The bottom line is that diversification is an important tool for investors. By including a variety of asset classes in your portfolio, you can help reduce risk and achieve your financial goals.
5. buying the lowest dip.
if you're feeling bearish about the stock market, there's one silver lining i.e. "buy the dip." This phrase refers to taking advantage of a temporary downturn in stock prices to buy shares at a discounted rate. and while there's no guaranteed success with this strategy, it can be a way to minimize your risks in a bearish market.
Of course, timing is key when it comes to buying the dip. you don't want to wait too long and miss the opportunity, but you also don't want to buy in too early and get stuck in a prolonged period of decline. There's no magic formula for finding the perfect time to buy the dip. but if you keep your eye on the market and watch for opportunities, you may be able to take advantage of a bearish market trend and buy shares at a bargain price.
the bottom line.
These are some of the tips that you can follow in a bearish stock market, however holding your stocks in a bearish stock market is also considered as a good option. Because, according to stock market fluctuations history, whenever the market goes through a bearish trend, then after a particular time of interval it again comes up with a bullish trend as well. So if you hold your positions in bearish stock trends and also buy some more positions then there might be a good chance of making higher profits. Similarly, you also have to keep in mind about the stop losses and other tools that help you to minimize your risks.