Last Updated on September 5, 2023 by Hamza Khan
When you are doubtful about which county to visit for your next holiday, it would be utterly mistakable to neglect Tanzania. This African country has some of the lushest landscapes, strenuous mountains, immaculate national parks, and diverse wildlife, and the list is endless. Also, more and more tourists started visiting Tanzania due to the plethora of other fun activities they can do, from ziplining to exploring savannas and many more. Blend with the locals, learn about Tanzania's unique culture, see the wild animals in their natural habitat at Serengeti, and return full of amazing impressions. Here are some of the top reasons you should choose Tanzania as your next travel destination.
See the wildebeest roam at Serengeti National Park
The most renowned thing that attracts people to Tanzania is the vast and amazing Serengeti National Park. Having the chance to see wild animals roam and walk in this huge area is an unforgettable experience for all. However, the most notable thing at the Serengeti is having the opportunity to see wildebeest migrate. Just imagine seeing hundreds, if not millions, stampede wildebeest finding their way to find food and water source. During the world's greatest migration, you would also be able to witness other wild animals such as gazelles, zebras, and some bird species so it's crucial to be on the lookout from distant places and watch this breathtaking scene.
Blend and help the Maasai people
The Maasai people are noted to be a part of some of the oldest African civilizations, and for that matter, they are an extremely crucial part of both Africa's and Tanzania's culture and history. However, their future is not so peachy, and they are always welcoming volunteers to help these semi-nomadic people rebuild their homes and community facilities and perhaps teach them the English language and let them teach you the customs of their tribe. If you go to Tanzania to volunteer overseas, you would learn their customs and traditions, gain immense experience plus you would surely fill fulfilled by knowing you helped people at the edge of poverty.
Check out the mesmerizing Zanzibar
For some, the first thing that pops into their minds when they hear of Tanzania is, believe it or not, Zanzibar. The neighboring island is the go-to destination for tourists who are seeking serenity and adventure. The beaches on this sensuous island are like nowhere else to be found on Earth – white sand, turquoise waters, multicolored corals, and picture-perfect palm trees. It's an island that has a perfect castaway atmosphere. This island has been greeting tourists for years and there is a fair share of attractions for tourists such as windsurfing, paragliding, snorkeling, and let's not forget about dining at the famous Rock restaurant.
Hike up to the strenuous Mount Kilimanjaro
No matter if you are a keen mountaineer or a sport enthusiast, by selecting Tanzania as your next travel you could brag about conquering one of the steepest and most strenuous mountains in the world. Climbing Mount Kilimanjaro is certainly one of the most challenging but also absolutely eclectic experience any traveler could possible achieve in their lifetime. Reaching the summit is not for the faint-hearted, however, and you don't (and shouldn't) need to climb to the top of this 5895-meter-high mountain, but rather hike up the first rest point and marvel at the sight. Other ways to go up Mount Kilimanjaro is to take a fun cycling tour or ride a quad.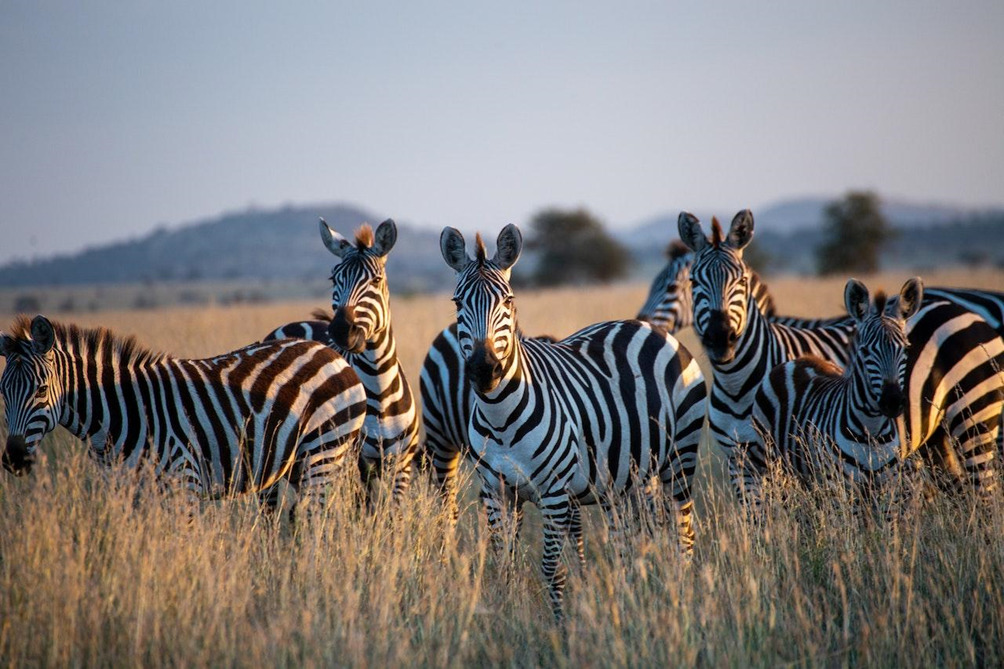 Go on Safari
Since there are plenty of open plains and savannas, most National Parks in East Africa organize safe and thrilling safari adventures for tourists. Those who have always dreamed of going on a thrilling safari adventure should place Tanzania on their bucket list and see the wild and untamed African creatures go about their daily routines freely. The safari tours are always organized with an experienced guide and a driver who drives you around the National Park in a maximally secured terrain vehicle so you are fully protected from wild animals. Tourists love the fact of seeing a leopard resting in the tree, a family of rhinoceros soaking up the sun, or a lion chasing his next meal. Only make sure that you bring a camera or a video recorder to capture all those things in action.
Tourist info
If you do settle for Tanzania as your next travel destination, there are a few things to take into consideration before you start packing.
● Cash and currency: the official currency of Tanzania is the national Tanzanian shilling (1 USD = 2360 TZS). When it comes to cash, it is important to note that Visa credit cards are accepted throughout the country, especially at hotels, restaurants, and park entrances. Also, there are plenty of ATMs in the main cities open 24-hours a day, but if you are going to a remote place, you won't be able to find one
● Language: the official language is Swahili, however, plenty of native people and residents speak English. The signage and all information bulletin boards are in English.
● Safety: there are some safety precautions for visitors. Aim to visit noted tours and don't go to off-beat paths and streets. Watch over your belongings and travel in groups to remote places. The Tanzanian government watches over the tourists but crime is present.
Tanzania is undoubtedly the most alluring African country that you ought to choose as your next travel destination. Follow the above-mentioned pieces of advice and prepare for a memorable journey.
Apart from this, if you are interested to know more about Fireproof Paints then visit our DAILY BITES category.