Last Updated on October 19, 2022 by hassan abbas
Folding bikes was invented during 1980s, and now it has become popular in the world. Folding electric bikes are not only save your fuel cost, but they are extremely versatile. You can fold these bikes and carry them in your car. You can travel with buses and train, and you can keep your folding electric bike at your luggage section. Apart from that, folding bikes can easily accommodate within the boot space of your car, and you can carry your own bike while you go for hiking or trekking.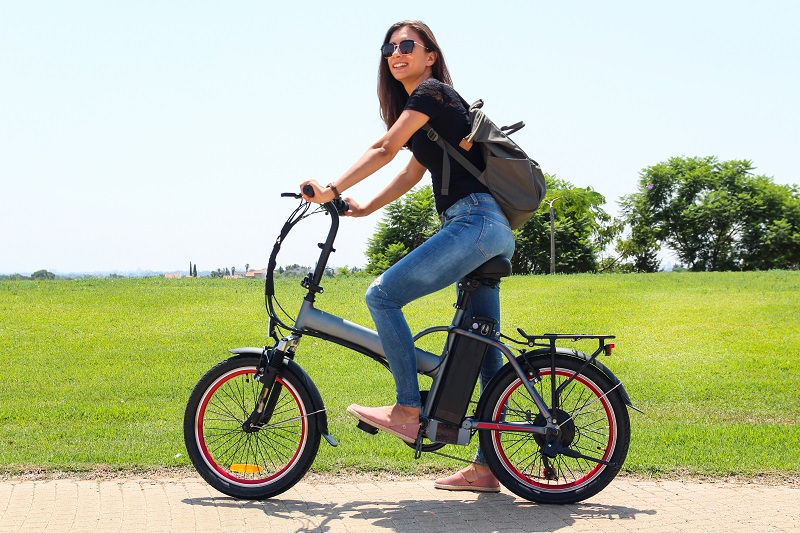 5 Benefits of Electric Folding Bikes:
Fold it- Electric folding bikes are easy to transport and they are less expensive than conventional bikes. People living in suburbs can use such bikes for their local commute and they can carry their bikes while they travel with a train. If you have a car, then you need to park your car in the nearest railway station and you can take your train to reach your destination. You need to park your car for a day, and you have to spend a huge parking fee for the same.
Saves Fuel- You need to spend a huge fuel cost for your car. To save your cost, you can simply use an electric folding bike, and you can carry your bike while you travel with trains or buses. You do not need to pay any parking fees, toll taxes and fuel charges.
No parking lot need- If you are living in a small apartment then you need to buy a parking space to keep your bike or car safe. You can save your cost by choosing electric folding bikes because you can easily store your folding bike in your house. Apart from that, these bikes are lightweight, and you can easily carry it upstairs and store it in your room. Even, you can slide your bike and store it under your bed or inside the wardrobe.
Save environment- The car and other transports are taking a huge toll on nature. We are also contributing to that problem each day. However, it is high time to take a step back think otherwise. Going green is the option now. It is the future. So, embrace it as soon as possible to save mother earth.
Security- You can keep your folding electric bike safe because you do not need to leave your bike in an open parking space. You do not need to use any chain or locks to lock your bike. Even, you can use your bike for local commute and meet your friends any your nearest cinema hall or coffee shop. You can simply fold your electric bike and keep it inside the cinema hall or cafe and ride your bike to return home.
Great resale value- in traditional bikes, after using it for many years, it doesn't remain usable. The usability decreases. That does not happen with electronic bikes. Especially, the foldable ones are even better. Therefore, if you need the bike to purchase, you can go for second hand as well. In the resale markets, you will get one with a fine price and the bike you buy will be in a good condition.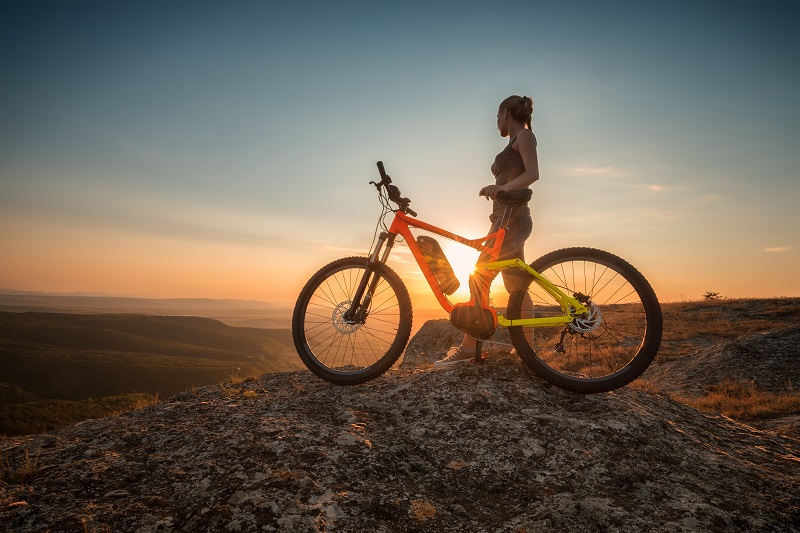 You can get a great resale value for your folding electric bike. Folding electric bikes have better resale value than traditional bikes. If you have a traditional bike, then you can get half of the mark price while you sell your bike. In the case of electric bike, you can get up to 70-80% of the mark price. So, you can sell your bike in future and buy an advanced one, if required.