Last Updated on October 20, 2022 by
Cyber security is an increasingly important issue for every person and company with a computer. Whether you are reading this on your phone, tablet, or home computer, the chances are that there is some information about you being stored on a server somewhere. You can put this data at risk of being compromised if cyber security lapses aren't addressed.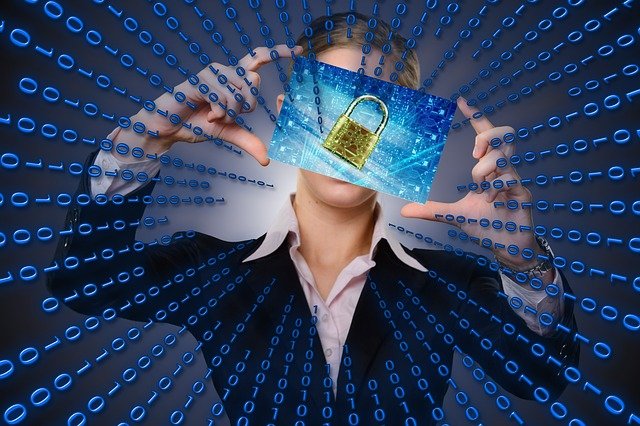 Here are seven reasons why it is necessary to stay on top of cyber security measures.
1. To Enhance Data Management
Cyber security has become a part of daily operations in the private sector. Companies use it to ensure that customer details are not released and secure information from prying eyes. Organizations also use it to ensure their data is stored securely and can be accessed by authorized individuals only.
Data management refers to all the efforts to control, process, and manage data. Cyber security is kept at the forefront, making this easier and more efficient. All you have to do is look for cyber security services providers who can advise you about the kind of mechanisms you need to implement. Ensure you choose a professional service provider to ensure that your data is protected.
2. To Maintain Confidentiality
Confidentiality refers to the actions and policies put in place by an organization to protect information from unauthorized access. It is one of the most important aspects of cyber security because if your business's confidential data is not kept secure, it may be used by competitors or others with malicious intent, such as blackmailers.
3. To Avoid Public Embarrassment
Public embarrassment usually comes from having personal information leaked to the public. This can damage a company's reputation and hurt business deals if customers are wary about buying from them because of their poor security measures.
You should take security risks seriously to ensure that no customer data is breached or released publicly. By doing so, you will be able to avoid public embarrassment, which is never good for any company or organization.
4. To Avoid Security Breaches
Cyber security risks constantly rise, so companies must stay updated on the latest trends and threats. There is no doubt that today, cyber security threats are becoming more sophisticated and will not be easily defeated by human beings. Data breaches occur when unauthorized access to information compromises sensitive details about an individual or company. While this can happen in many ways through computer hacking, it is easier for an outside party to do so. Cybercriminals can display themselves to appear to be someone else and can steal sensitive data. To avoid security breaches, you need to ensure that all your systems are secure and there are no vulnerabilities or gaps in your defenses. Cyber security experts can help you with this.
5. Improve Customer Confidence
Keeping your customers' sensitive data secure is a good way to increase customer confidence. Customers will feel safer doing business with you if they know that their data and information are safe from attackers. This improves the level of trust between you and your customer, leading to them being more likely to buy from you.
6. Promote Business Productivity
When your business's data and information are secure, you can achieve unprecedented productivity. The workflow is smoother, and there aren't any disruptions because of security issues. Employers can ensure that employees work efficiently without worrying about their data being put at risk.
7. To Avoid High Cost of Breaches
Cyber security risks can be costly. They can damage your reputation, but they can also affect how your business operates. This could be as simple as losing a client and not being able to get back on track. In extreme cases, it could mean drying up customers and losing a key source of revenue. You must focus on cyber security to save money in the long run. For instance, a ransomware attack can cost an organization $1 million or more. All your data is locked during this attack, and you have to pay to get access again. This is a huge sum of money, especially for smaller businesses. Cyber security experts provide valuable advice on preventing such attacks and what to do if you are attacked.
Conclusion
Cyber security is vital to a company, especially regarding information stored on servers. It is always important to have cyber security measures because failure or neglect can greatly impact your business. The seven reasons presented above explain how important it is to stay on top of cyber security.